Already living in Spain or thing of moving to Spain?  The purpose of this article is to give some advantages to living and doing work in Spain, not only advantages but disadvantages as well.
Advantages of living in SPAIN
Climate and Weather:
Weather of Spain is many kinds as for compare to the other northern countries. Many of the cities in Spain does not get cold even in winters while some of the cities experience snowfall and plenty of rain in winters.
So, Spain has a moderate and mild temperature. And you often wake up to clear blue skies and warm sunshine.
Health:
Spain has many of the places outside where you can play different sports and can do exercise which will make you fit and healthy. Diet and food of Spain are also very good and healthy which makes you healthy and young.
Beaches: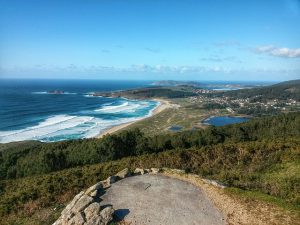 Spain has very beautiful places and sites plus the jobs in Spain can be found near to the Beaches. So you enjoy doing work there also because many of the tourists come to view the beaches and they all are very nice and friendly.
Culture:
When you move to Spain or even if you are living there, it is a great cultural experience which will wide your and your family's prospectus.
Friendly:
Spanish people are very friendly. When they see that you try to speak their language or try to communicate with them, they help you as much as they can by making you feel comfortable.
Disadvantages of living in SPAIN
Racism:
In general, if we see, there are still many of the people living in Spain who are racist of foreigners who is moving to their country. All of the people of Spain are not friendly.
Corruption:
Be very careful if you are thinking to buy some property in Spain. Most people recommend that first take a place for living on rent rather than buying it. It is said so because many of the properties in Spain are illegal and have different prices at different places.
Health:
There are not very well known doctors and hospitals in Spain for the patients. And elder people who are not well are looked after by their relatives. Many of the jobs in Spain don't come with an official contract and therefore free medical care will not be given. This will put you in a vulnerable condition as a worker and you have to pay high expenses for private health care.
Missing Home:
A big Disadvantage of working in Spain is that you miss your friends and family back home. Even your family is not far away but still it will cost you charges.

Working in Spain is honestly a best experience and place. It is a fantastic country with beautiful views, climate, and people. Get the right job and after that, you will never want to leave Spain but if you get the wrong job you will regret completely.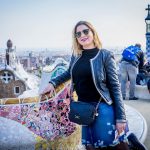 Spain is the most wonderful country in the world. Spain is a destination where you can have the best time of your life as an expat and if you are planning to live in Spain then there is nothing more wonderful than living in Spain.