Spain is loved by people for its diversity, climate, diet and festivals. A large number of tourists go to Spain every single year to enjoy the beautiful and wonderful lifestyle of Spain. If you have ever visited Spain then you know why Spain is ranked as the world's 3rd best country for visitors. There are a large number of places in Spain that are loved by the tourists. These places are best and loved by people as one simply can't forget the tour to these places. If you are willing to visit Spain then you should visit these places.
Here are some places that are shortlisted:
Santiago de Compostela
Santiago de Compostela is the capital city of Galicia region that is known as the northwestern part of Spain. This place is famous for Camino de Santiago that is known as traditional pilgrimage. This place is known as their final destination. This place is important for the Christians as they believe that St. James known as an Apostle of Jesus Christ is buried in this place. Every year a large number of pilgrims visited this place as it is very important for them and they love visiting this place.
Toledo
Toledo is place that is found in Central Spain. It is balanced on mountaintop. Until 16th century, it served as the capital of Spain. Muslims, Jews and Christians have lived in this place for centuries. There was a time when this city was known as the city of three cultures. Nowadays, Toledo is famous due to historic art and architectures that are referenced back to the Roman Empire. The best thing about Toledo is to wander in the streets and enjoy the old architectures.
Valencia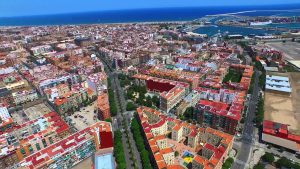 Valencia is known as one of the largest and most important cities of Spain. This city is located in the eastern part of Spain. This city has the most impressive landmark named as City of Arts and Science. Inside the complex are science museum, aquarium and planetarium and each of them is a best example of art in them. In the month of March, Fallas Festival is organized in Valencia. A large number of people come to attend this wonderful festival in Valencia.
Madrid
As everyone knows that Madrid is capital city of Spain. Madrid is the largest city of Spain and is famous for its nightlife. You can enjoy the wonderful nightlife scenes in this wonderful city. Madrid's most popular tourist attraction spots are located in the center of city. Royal palace is located in the center of the city and is among the popular tourist attraction places and the other one is residence of Spain's monarch and it is also located in the center of the city. Puertadel Sol is known as the heart of Madrid. It is a large plaza where you can enjoy the beautiful scenes of festivals, a huge number of important gatherings, a number of street performances and this place is also known as the core of the public transportation.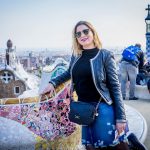 Spain is the most wonderful country in the world. Spain is a destination where you can have the best time of your life as an expat and if you are planning to live in Spain then there is nothing more wonderful than living in Spain.