If you want to settle in Spain whether for a short period of time or for a long period of time, you will need to be patient, self-driven, and determined. You may be attracted by the sunny weather, but don't you dare relocate to Spain for this sole reason. It is nice to stay in the sun for a short while, but in case you will be called upon to work in the sun, the experience will not be very friendly. Do you like things done fast and in a straightforward manner? This is not the country for you. Get ready for some delays since things take a little longer to get sorted. It will not be a holiday if you have the guts to relocate to Spain. If you still believe that Spain is the country for you, then brace yourself for more reading in this article. Do you have a home to move to? Do you intend to have one when you get in Spain? You could be going for some area to work.
Checklist for you to leave
Home and travel
Make a decision on what you will travel with to Spain, what to leave in your country, and what you probably need to sell to other people.
Contact several companies (a minimum of three) so that you can get rough estimates for your relocation.
Make sure that you buy boxes, bubble wraps, and labels. All the items that you pack in the box should be wrapped and labeled properly.
Ensure that you have no items on loan such as movies, books for the library. In case you have any, then make haste to return them.
Pick all items that you have at the dry cleaners, the cobblers, and any other service provider.
Make sure that you confirm the departure date at least two times before you travel
Ensure that you are loaded with some money as you travel so that you will have some to travel with and some more to spend once you land in Spain.
Are your children in school? The schools that your kids will attend should be known before you leave. This is not an issue to sort once you get to Spain.
Assess all the travel documents such as car documents, travel tickets, and passports.
Guide to Spain
Personal
Make sure that you are aware of your pensions, investments, life assurance, and taxes for your newly found home. A thing to note is that EU member nations such as Denmark, Sweden, United Kingdom, and Norwegians are free to live in Spain. If your plan is to retire overseas, then your United Kingdom medical card is valid in Spain. A moment of relief right there for you in case you are from United Kingdom. If your move to Spain is permanent, then make sure that you are allocated unchanging increases to the amount that you receive as pension. The Social Security Office is open so that you may collect the forms.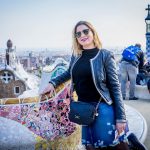 Spain is the most wonderful country in the world. Spain is a destination where you can have the best time of your life as an expat and if you are planning to live in Spain then there is nothing more wonderful than living in Spain.