Life in Spain is wonderful and it is rated among the 3rd most visited country in the world. Many people come from all over the world to visit this country. This country welcomes every person for a visit and that's why there are a number of tourists who came to visit Spain from all over the world.  From example the number of people who came to visit Spain every year is about 375,000 who came from Britain to visit Spain. Every year around 200,000 people came from Germany to visit this beautiful country and almost 175,000 people came from Italy every year to visit Spain.
There are several reason that why Spain is favorite country for the tourists and one of the best places in the world to live in. There are many reasons to love Spain and here are the few reasons that are major concern for people who are willing to live and visit Spain.
Climate
Climate is one of the biggest reasons to attract visitors to this country. Spain has the most spectacular weather which attracts many Europeans to visit this country every year. It is possible that whenever you'll visit Spain you'll experience the wonderful spring season in Spain. Spain has the best climate in Europe.
Spanish Diet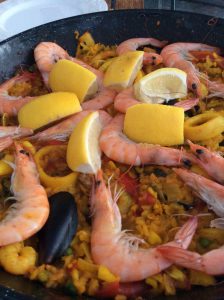 Spanish diet is famous in the world and there are several benefits of eating Spanish diet. You surely have heard about the Spanish diet that it is made by fresh fruits, wine, olive oil and vegetables are included in it. According to experts drinking a glass of wine on regular basis keeps you healthy. You will surely love the Spanish diet if you'll ever have a chance to visit Spain. Trust me; Spanish diet is something you'll surely love about Spain.
Diversity
Diversity of Spain is amazing. You can say that you'll experience several countries in only one country. There are a large number of beautiful beaches in the Spain. Beautiful mountains are present in Spain where you can practice ski and trekking too. Spain has 3 National languages (Gallego, Catalan and Basque).
This diversity is not limited to climate and landscape of Spain but people of Spain are also different from one another. There is a difference in the people's accent too. People in south have soft accent and people of north are kind of shy and they usually speak less.
Life in spain is wonderful. Though you are planning to visit Spain or you are intended to shift in Spain as inhabitant then trust me you will surely love the lifestyle of Spain. There are more reasons to love Spain than any other country. Climate, diversity and Spanish diet are the most important things of Spain that you'll surely fall in love with. If you are planning a holiday then there is no better destination in Spain. I must say that a tour to Spain will be memorable for you.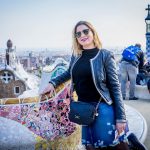 Spain is the most wonderful country in the world. Spain is a destination where you can have the best time of your life as an expat and if you are planning to live in Spain then there is nothing more wonderful than living in Spain.