Spain is a very peaceful, beautiful and well developed country. When you start living in Spain it offers well developed infrastructure and living in a modern environment. Spain also offers a good mixture of modern architecture, historical and is also rich in its culture
Spain as an expat Destination
Almost 6% of the population among living in Spain are expatriates, which includes immigrants from different countries. Spain has a warm climate and because of this it is a very famous retirement destination. Spain has low prices of apartments and house and have high standard of living. Many of the other expatriates come to Spain to open different bars, night clubs and cafes for the tourists.
Life of the Expatriate in Spain is suitable for those who pursue a relaxed life. Locals are friendly and trust worthy. Spain attracts huge numbers of tourists every year.
Job of the expat
Key facts Expat should know about living in Spain:
Once you have selected a place to live in Spain, first thing you should do is to register yourself with your whole family including your children at town hall for the "Empandronamienta". This is very critical because it allows the local government to do elementary things such as purchasing of car and registration for school.
Water shortage is a problem in southern Spain and sometimes limitations are being made on water usage.
People living in Spain have to get an NIE (NumeroidentificationExtranjeros) number. This number is issued by police of the specific area. It is a law that all the people who are not from Spain have to register them with their local authorities.
All the people who use motorcycle in Spain have to stop at the pedestrian crossing, so be very careful when you cross the road or driving a motorcycle.
Most of the banks in the Spain open only at mornings.
If you are doing job in Spain one thing should be kept in the mind that Don't make your pocket empty at the end of month by thinking about getting pay at the start of month, this is so because mostly people doing jobs there get late payment. Not in the first week of starting month.
You should know one thing more that the people of Spain have more than one name from which they are being called by others.
Different languages are being used in different cities of Spain.
People of the Spain don't wear clothes according to the weather, In fact they wear according to the climate.
Unemployment rate is very high in Spain due to which high competition for job is. Opportunities for jobs are present in bars, restaurants or teaching foreign languages. Most of the people in Spain are there due to the jobs. There is a shortage of workers in technical posts.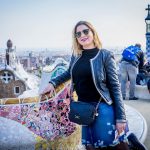 Spain is the most wonderful country in the world. Spain is a destination where you can have the best time of your life as an expat and if you are planning to live in Spain then there is nothing more wonderful than living in Spain.